Jul 27, 2008 NEW POISON DVD DEBUTS AT #8 ON BILLBOARD CHART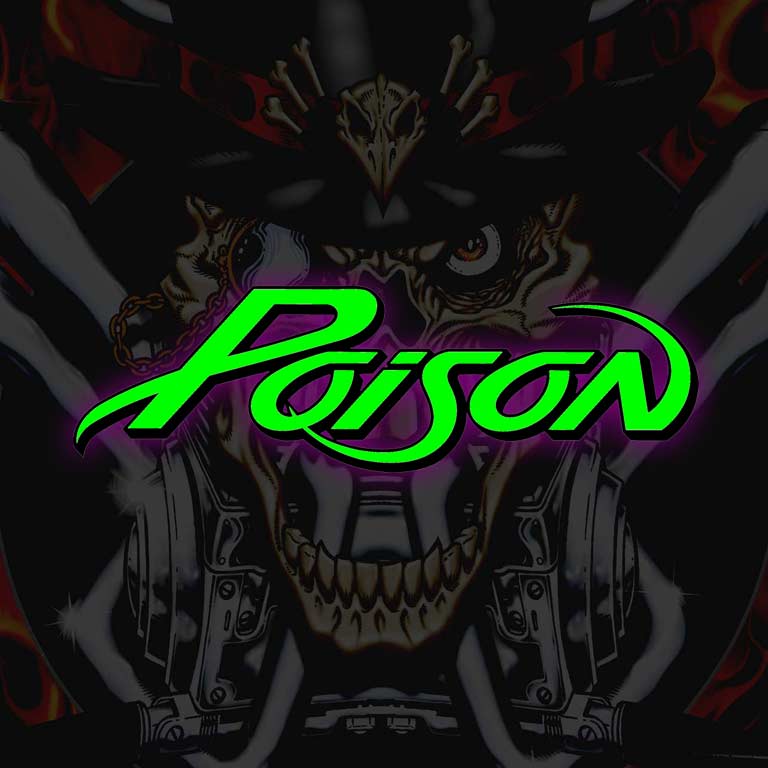 Multi-Platinum rockers, POISON, have just released Poison: Live, Raw & Uncut, available exclusively at Best Buy, and it debuted at #8 on Billboard's Top Music Video Chart. The DVD/CD collection — the band's first in over a decade — includes all of their greatest hits performed live. Captured in glorious high definition, Live, Raw & Uncut was recorded in 2007 in front of more than 10,000 rowdy fans at the Verizon Wireless Amphitheatre in St. Louis, Missouri. Rounding out the set is an accompanying bonus CD of Poison's greatest hits captured live.
In a time when most music is manipulated, copied, pasted and auto-tuned in digital recording studios, the question that always begs to be answered now more than ever is, "But can they play it live?" Well, Poison can and always have. Playing live is what Poison is all about. The music acts as a soundtrack to their live show. If you are an avid Poison fan, this gem is a must have for your collection. If you have never seen Poison live, you'll be convinced that this is a band to be reckoned with.
While professional performing musicians are never satisfied with their entire performance, many of their recorded concerts are performed and recorded several times to find the best of the batch. Not so in the case of Live, Raw & Uncut. Poison decided that what you get live is what you get on the DVD. Hi Def cameras, state of the art lighting, mind-blowing camera stabilizers and top notch recording technology now can capture the action like never before.
Live, Raw & Uncut is like a journey into the radical world of Poison's live show, and serves as time travel through Poison's 21-plus year career. All the great songs are here: from their first hits, "Talk Dirty To Me," "Ride The Wind" and "Fallen Angel," to remakes like "Your Momma Don't Dance" and "What I Like About You" to their power ballad hits like "Every Rose Has Its Thorn" and "Somethin' To Believe In," along with heavy rockers like "Look What The Cat Dragged In."